OdishaLIVE Bureau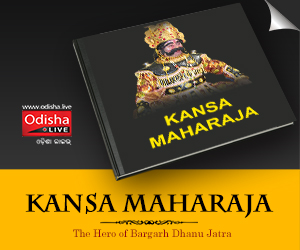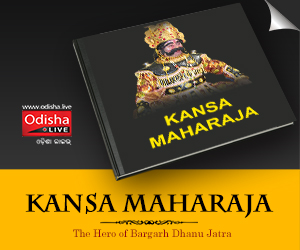 National and International travelers appreciate the beauty of Kalingan beauty at 78th Ekamra Heritage Walk
Tourists from Chhattisgarh, Uttar Pradesh and Andhra Pradesh, foreign travelers from Germany and Italy, senior bureaucrats of the State Government and Centre and many more heritage enthusiasts turned up for Ekamra Walks Old Town Circuit, as the cloudy weather came to the rescue.
Komal Gupta from Ayodhya, termed her experience at the major Shaivite religious circuit, earlier known as Ekamra Kshetra, wonderful. "This was my first visit to Odisha, but today's heritage walks really introduced me to the beautiful and unique temple building style and architecture of Kalingan era, which as per our guide was prevailing between 6th and 16th Century AD. I liked the tour very much," added Komal, who was with her family.
Anna Madaschi, an Italian tourist from the famous metropolis Milano, who is exploring the entire country of India said "I want to explore all these Buddhist sites near Bhubaneswar and Cuttack and would like to go to Dhabaleswar shrine near the Millennium City. Odisha is a nice place and I feel like at home here.
Principal Secretary to Government of Odisha, Ashok Kumar Meena took part in the walk alongwith his friend Anurag Bhushan, Joint Secretary with the Ministry of External Affairs, Government of India, New Delhi. Both had also joined the Monks, Caves and Kings heritage walk at Udayagiri-Khandagiri.  "We found both the heritage walks engaging, interesting and informative," the senior bureaucrats said.
Similarly, N. Priyanka and N. Srinivas from Srikakulam in Andhra Pradesh and GayatriSoni from Baloda near Raipur in Chhattisgarh also enjoyed the heritage walk and termed their experience as "educative and culturally enlightening as it profusely dealt with Kalingan art and especially temple building style and other traditional stories."
Rebecca Hof, a graduate student from Munich University had joined the heritage walk with her friend Shraddha Mehta. Rebecca, after completing her internship at aNGO, has arrived here in the city to explore the major tourist destinations.She was working as an intern on women empowerment."I found the heritage walk interesting and the way the guide explained things with a comparative study with other regions of India was an interesting addition. I will stay a couple of days here," she said.
Shraddha, former student of National Institute of Fashion Technology, works for anNGO and known to the city. "Rebecca and I are exploring more interesting destinations so that she could get to see more of Odisha's beautiful places, traditions and crafts," she informed.