OdishaLIVE Bureau

SWOSTI Chilika Resort, the newest addition to SWOSTI group is organising a 16 day Sea Food Festival from 8th-23rd June 2018.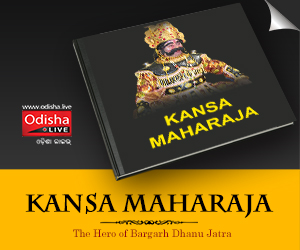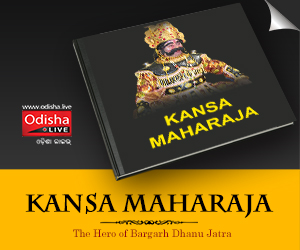 Swosti Group a pioneer in the hotel industry from Odisha is organising a 16 day sea food festival at their new property, SWOSTI Chilika Resort situated at Odia Alapur, Bejiput, Ganjam District, Chilika, Odisha. The luxury resort is situated on the world's second largest brackish water lake. The Chilika Lagoon is a picturesque location overseeing the endless salt water lake & a home to migratory birds from as far as Siberia.
Sea Food festival at SWOSTI Chilika Resort: What to expect?
It's a life time opportunity for local, National as well as international tourists to feast upon the world famous sea foods sourced from chilika lake. Known for its taste & quality, around 90% of the produce is exported to the international market. Chilika Lake is known worldwide for its locally grown Tiger prawns, Lobsters, crabs & pomfret.
The menu would cover a majority of recipes on Prawns, Lobsters, Crabs, Pomfret & variety of sea fishes in Indian, Chinese as well continental cuisines along with a lot of activities like luxury spa service, water sports & outdoor activities at Swosti Chilika Resort.
"Even though other major hotels & restaurants have organised sea food festivals in the past, but this one would be on a larger scale due to its close proximity to chilika lake & for the quality of produce the Chilika has to offer", JK Mohanty, CMD, SWOSTI Group.
Due to the ongoing summer holiday season along with the upcoming Raja festival, the authorities are expecting a rise in footfall for this year's Sea Food festival compared to the previous one organised at Hotel Swosti Premium in 2017.
SWOSTI Chilika Resort: Packages & Facilities Offered
There was a severe dearth of quality star hotels in & near chilika, to overcome this gap, SWOSTI group built The Swosti Chilika Resort in 2017 and it has been the first choice for weekend travellers from day one. The resort has a variety of packages for its guests, ranging from day tours to 1 night stays to 2 nights stay with guided tours to local attractions as well as international standard spa service.
Swosti chilika resort is a great addition to the state hospitality industry which is facing severe shortage of rooms specifically in the luxury/resort segment. The resort has a panoramic swimming pool, multi- gymnasium, spa, multi cuisine restaurant, volleyball court, futsal court, Table tennis, Billiards, a coffee shop to name a few in order to keep its  guests engaged during their course of stay.
SWOSTI Chilika Resort: Nearby Attractions
Apart from food & the stay, one can also enjoy a boat ride in the calm yet deep Chilika lake organised by the hotel authorities. Nearby attractions include a variety of inhabited islands which one can see from a distance due to wild life restrictions but is a true heaven for bird lovers. Migratory birds from as far as Siberia come here in search of food in large numbers and make it their den for almost 3-4 months. Local attractions include Kaijai island, Nalabana Sanctuary & major bird watching hotspots.
SWOSTI Chilika Resort: Getting Here
Reaching Swosti Chilika Resort: The resort is located 145 KM from the state capital Bhubaneswar which is well connected by rail with almost all major cities of India & by air with major cities of India and international connections with Kuala Lumpur & Bangkok & one stop connections with Dubai & European countries.
Nearest Major Railway Stations:
Berhampur: 70 KM from the Swosti Chilika Resort and one can take a taxi to the resort which is well connected by NH-16
Bhubaneswar: 145 KM and all major trains stop here, post which one can take a taxi to the resort which is well connected by NH-16