OdishaLIVE Bureau
Veteran hotelier from Odisha and Chairman, SWOSTI Group Mr. J K Mohanty speaks to OdishaLIVE on his Vision, Journey and future plans in the domain of Tourism and Hospitality for Odisha & Incredible India.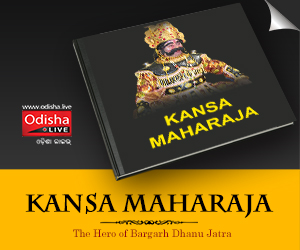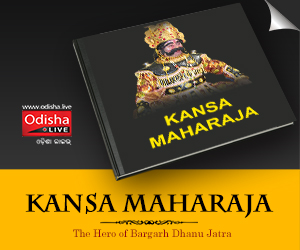 Veteran hotelier & Travel entrepreneur from Odisha, J K Mohanty, Chairman, SWOSTI group of Hotels is a self-made man. In an exclusive interview with OdishaLIVE, JK as he is known in the circles shares his Vision, Journey & Future expansion plans of SWOSTI group.
An IATO hall of fame award winner among many more accolades in travel, tourism & hospitality industry, J K Mohanty is a very determined person and follows his passion of travel & tourism religiously. Right from the early days of SWOSTI hotels till date, his focus has always been to bring Odisha Tourism in the forefront of the Travel industry.
According to leading global travel organisations, Travel & Tourism Industry will be the largest generator of employment & foreign exchange for India by 2020", as stated by J K Mohanty.
SWOSTI group, a conglomerate of hotels, hotel management institute, inbound travel agency and resorts is the live evidence showcasing his passion & contribution towards the growth of Odisha Tourism Industry.
"My vision is to market Odisha as a major tourist hub globally on par with other popular tourist states in India, like Kerela, Goa & Rajasthan"says JK.
As the Chairman of Hotel & Restaurant Association of Odisha (HRAO) and a nominated member to the State Tourism Development Council, he constantly works in tandem with government authorities giving suggestions and identifying areas of improvement thus giving amuch-needed push for Odisha Tourism as well as to the Hotel & Hospitality industry of Odisha.
His journey started in the year 1981 when after returning from Delhi, he started the first4 star hotel of Odisha, SWOSTI Grand thereby giving an option of luxury & comfort to high-end inboundand foreign travellers. Interestingly,Till 1998 the hotel was the only state of art hotel in its category and had 100% occupancy round the year.
Even though people were visiting the state and the numbers were rising, but there wasn't a single established travel agency in the state. This led to the inception of SWOSTI Travels in 1988. An IATA recognised travel agency with air conditioned coaches & cars, Swosti Travels is a recognised name in the domestic and regional tour circuits and popular with foreign tour operators too.

With time Odisha developed into an industrially developed state, thereby shooting up the demand for more hotel rooms andthis led to the opening of another 4 star hotel in Bhubaneswar, SWOSTI Premium, with 147 aesthetically designed rooms & hosting Chanakya ,the largest banquet hall in the state.
According to Mr. Mohanty even though the Hotel & Tourism industry was growing In the state but lack of qualified workforce was a major road block for further development
The shortfall of qualified workforce brought Mr. Mohanty to the drawing table and he planned out a Hotel Management institute in the state capital Bhubaneswar and thus SIMSS (Swosti Institute of Management & Social Studies) was established in the year 2013. "Students of SIMSS have been placed in International Hotel chains" shares the group chairman with pride.
SWOSTI Chilika Resort, a project very close to the heart of the Chairman also started to address the shortfall of rooms & lack of any star hotel accommodation at Chilika, the 2nd largest brackish water lake in the world. The resort was inaugurated by the CM of Odisha Mr. Naveen Pattnaik in 2017.
The resort reported about 60% occupancy from the date of opening & 100% occupancy onweekends, informs JK, Chairman, SWOSTI group.
"I believe we are not ahead in time but JUST IN TIME", JK Mohanty on SWOSTI Chilika Resort.

The association of the state tourism department (OTDC) & Mr. J K Mohanty with various travel organisations like HRAO, IATO & IATA is a major boost to the Odisha Tourism department. The organisations provide valuable insights on How Tourism in Industry can be taken to the next level?
"The Hon'ble CM Mr. Naveen Pattnaik has been very supportive  of the work related to the development of Odisha Tourism Industry", says the hotel mogul.
Regarding the future expansion plans of SWOSTI group, the entrepreneur stated they have already acquired prominent places at Bhitarkanika, Satapada&Puri and the work on them would start soon. This is a major boost to Odisha tourism as the project would ensure better accommodation at prominent tourist places in Odisha.
Mr. J K Mohanty has been a pioneer not only for Odisha but also for the entire country in Travel & Tourism Industry. His passion & hard work has made him won many accolades including the IATO Hall of Fame award.
"I never work for awards, but my hardwork& passion for the tourism industry has been admired by people followed with awards", Mr. J K Mohanty
The contribution of Mr. J K Mohanty towards the travel & tourism industry of Odisha has been exceptional & unmatched right from the inception of SWOSTI group in 1981 to till date & the contribution is ought to increase with opening of new properties.