OdishaLIVE  Business Bureau
Industrial Polices and Single Window Mechanism coupled with Make In Odisha Conclave 2018 encouraged the investment intentions into the state.
With the concluding of the grand event 'Make In Odisha Conclave 2018' the state was able to see the total investment intentions of Rs 5 lakh crore on an average. Though Conclave anchored the big business tycoons on the stage at a time, but major part of the credit also goes to the new policies and industrial process of the state industrial policy. The state government has effort a lot in due course of time to ease the industrial process and pursued the investors to take interest in spending in the state.
The state government has set to meet the target to workout 75 per cent of the investment promises made in the 'Make In Odisha Conclave 2018' in next two years, a state government official said.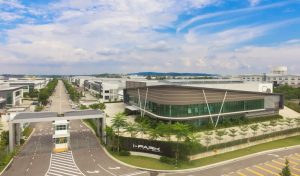 Industrial Parks
Exemplifying a top government official said the state has so far received Rs 7,204 crore for its various private industrial parks. The state government together with Adani Group is developing the Dhamra Industrial Park at the cost of Rs 1,345 crore. The Park is spanning on an area of 500 acres of land and is capable of generating employment of 3,000. It is also in process of developing another Industrial park in Dhamra associating with Welspun Group.
"Simultaneously we are also developing industrial parks in Kalinganagar, Angul and Jharshuguda which takes the investments in these regions to Rs 5,559 crore and the total tally to Rs 7,204 crore," the state government official said the state government is seeking interest from various industrial bodies to invest in those parks and also showcased the same in the Make In Odisha Conclave 2018.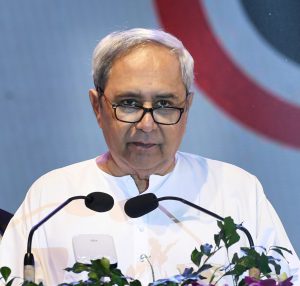 Single Window Mechanism-Go Swift
In-order to provide hassle free clearances to the incoming investors into the state the state government has introduced the Single Window Mechanism as Go Swift on November 2017. And till date it has received 470 investment proposals taking the total investment to Rs 69,075 crore. The investments so far has assured to generate employability of 105, 856.
Adding on the benefits of the Go-Swift the government official said starting from guide to investment opportunities, incentives and approvals the single window mechanism has also the provisions for risk based inspections and other process accessed in a single click thereby reducing the paper work and enhance efficiency of approval.
New Policies in Conclave 2018
The state government has also suggested implementing various new policies to ease the inflow of the investments to sectors like Biotech, Media & Entertainment among others. The state government also rolled various amendments in MSME so as to scale the investments into the micro and medium sectors also.